We breed
Australian Labradoodles
with top-notch health attributes, excellent personalities and family-friendly dispositions.
We started our lineage using only AKC Registered dogs with certified health exams - ensuring their eyes, heart, and joints were in excellent condition. Why is this important? Because the physical and disposition attributes of dogs are generally passed down in like kind to their offspring.
OUR LABRADOODLES:
We
specialize
in
Multi-Generational Australian Labradoodles.
Our puppies come in colors of red, apricot, buff, chocolate, and black. For a description and understanding of the different types of Labradoodles, see the section below. Smith's Labradoodles breed mid-size Labradoodles, which make great family pets. Our dogs are hearty and athletic, yet small enough to be in the house, and super kid friendly!
LABRADOODLE BASICS:
Labradoodles were originally developed in Australia in the 1970's. The intent was to breed a dog that had the wonderful, hearty disposition of the Labrador Retriever, combined with the intelligence and hair qualities of a Poodle. The result is a breed that's people friendly, very smart and trainable, with low to non-shedding dander attributes - making them ideal for people who struggle with dog allergies. These attributes make the Labradoodle a cherished breed throughout the world today. Labradoodles are not recognized by the AKC, as a breed must be in existence for at least 100 years to be considered for AKC registration.
LABRADOODLE TYPES:
You will find a wide array of Labradoodles available in the marketplace today. Sometimes all the different terms and descriptions can be downright confusing. Here's the basics of Labradoodle types: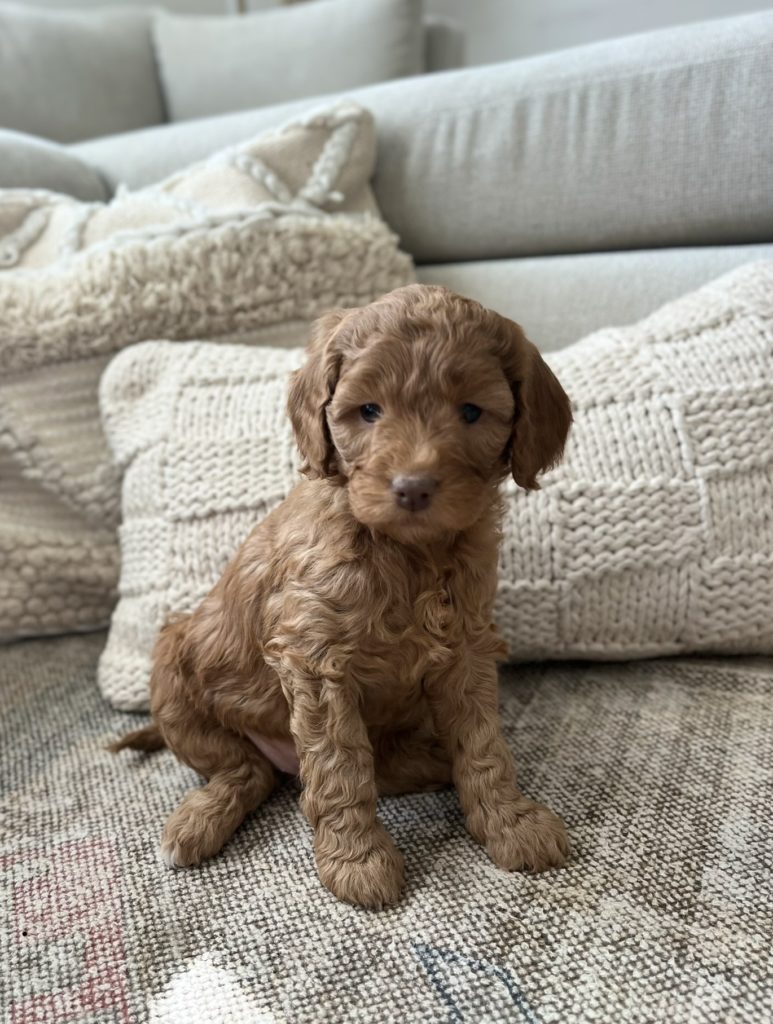 F1 = First Generation. (50% Lab & 50% Poodle)
F1B = Second Generation; an F1 bred to a Poodle. (25% Lab & 75% Poodle)
F2 = F1 bred to another F1.
Multi-Gen = Breeding Labradoodles who are both F2 & beyond.
Australian = Australian Lineage.